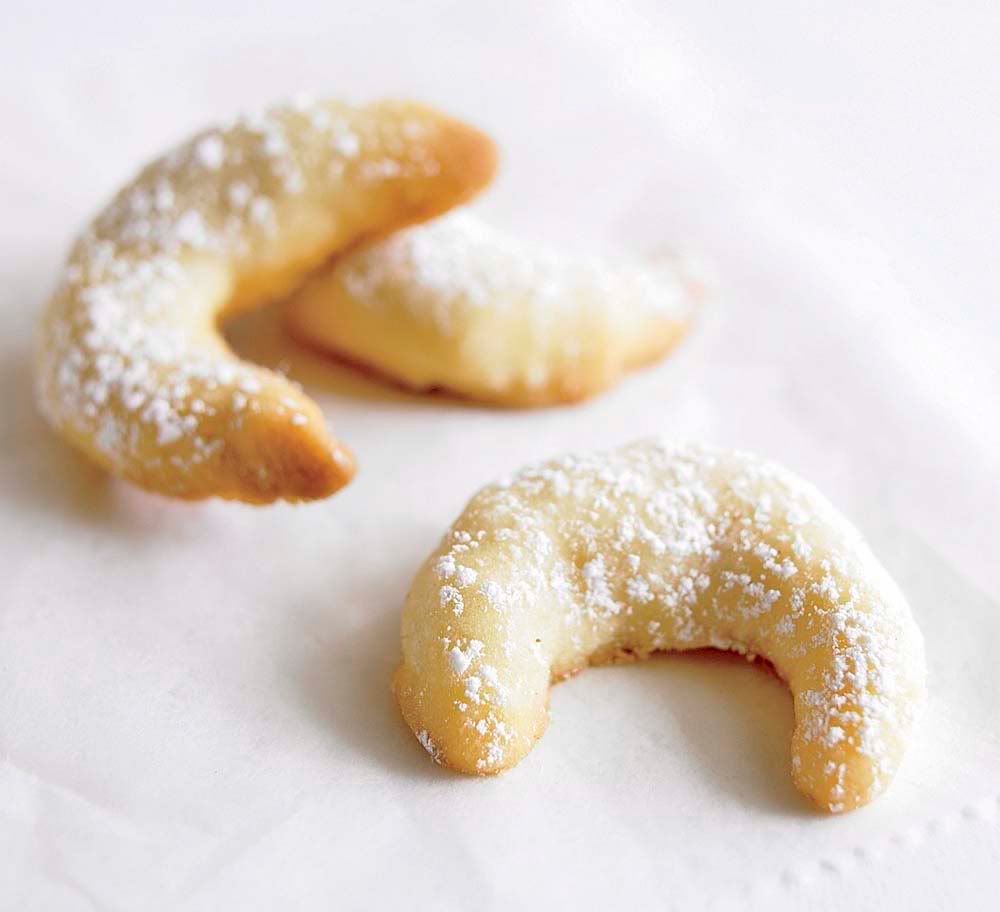 1 cup (2 sticks) unsalted butter, softened
1/3 cup sugar
1 teaspoon vanilla extract
1/4 teaspoon almond extract
1 cup finely ground almonds
2 1/4 cups all-purpose flour
confectioners' sugar for sprinkling

Preheat oven to 350 degrees F.

In a large bowl, cream the butter and the sugar until fluffy, about 3 minutes.

Add the vanilla extract, the almond extract, and the ground almonds and mix until all the ingredients are thoroughly incorporated. Slowly mix in the flour. Make a ball with the dough and roll small pieces of the dough into ovals, then form crescents. Place onto ungreased cookie sheets, leaving several inches between for expansion.

Bake 12-15 minutes until lightly browned.

Cool the cookies on the sheet for 1 minute, then remove to a rack to cool completely. When cooled, sprinkle with confectioners' sugar.