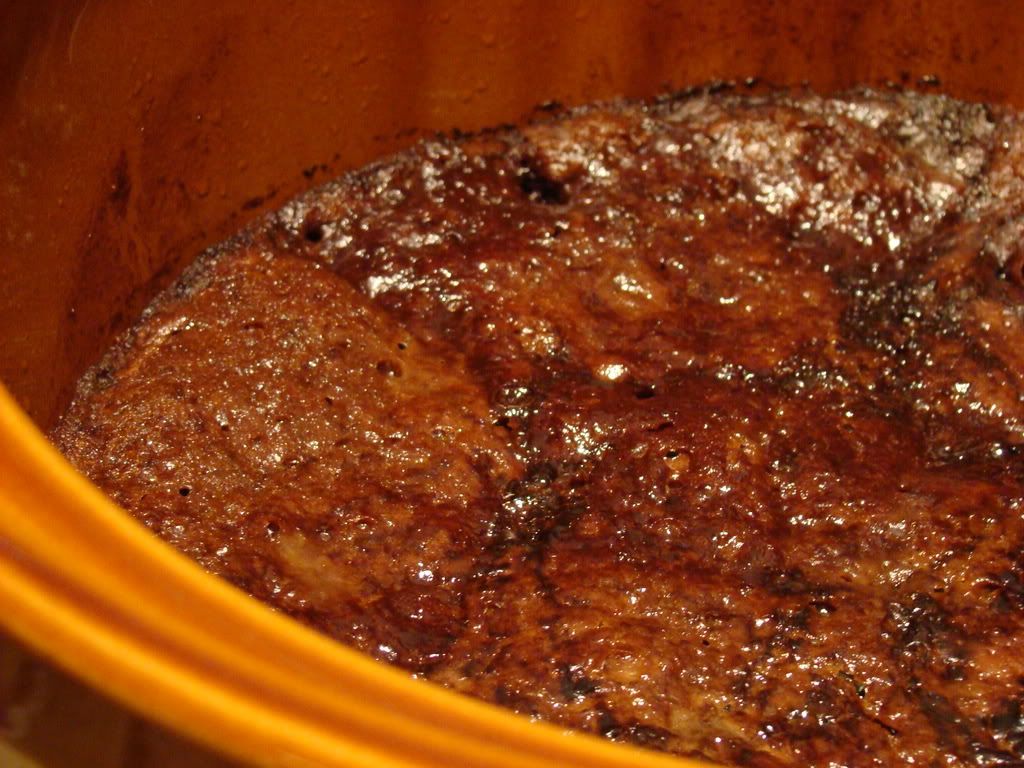 cooking spray or butter for pot
1 cup all purpose flour
¾ cup granulated sugar
3 tablespoon plus ¼ cup unsweetened cocoa powder (divided use)
2 teaspoons baking powder
¼ teaspoon salt
½ cup milk
3 tablespoon butter, melted and cooled
1 teaspoon vanilla extract
½ cup bittersweet chocolate chips
¾ cup packed golden brown sugar
1⅔ cup hot coffee or hot water

Spray inside of 3½ to 4 quart slow cooker with cooking spray or rub with butter.

In a mixing bowl, thoroughly stir together flour, granulated sugar, 3 tablespoons of the cocoa powder, baking powder and salt. Stir in the milk, melted butter, vanilla and chocolate chips. Spread this mixture over the bottom of your slow cooker

In another bowl, mix together brown sugar and remaining ¼ cup cocoa powder. Sprinkle cocoa mixture over the batter, but do not stir it in. Pour the coffee evenly over all. Again, do not stir.

Cover and cook on high heat for 1¾ to 2 hours or until a tester inserted in the top portion of the cake comes out clean. The inside should be hot and similar to fudge sauce. Spoon cake and sauce out of slow cooker and arrange next to or under a very cold scoop of ice cream. Or if you prefer, set the ice cream on top.